US FDA approves Tagrisso as 1st-line treatment for EGFR-mutated non-small cell lung cancer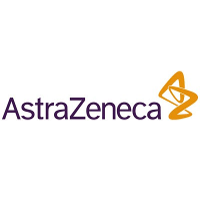 FLASCO
April 19, 2018
Uncategorized
No responses
1st-line use of Tagrisso offers potential new standard of care
Tagrisso delivered unprecedented median progression-free survival of 18.9 months versus 10.2 months compared with current standard of care
AstraZeneca today announced that the US Food and Drug Administration (FDA) has approved Tagrisso (osimertinib) for the 1st-line treatment of patients with metastatic non-small cell lung cancer (NSCLC) whose tumours have epidermal growth factor receptor (EGFR) mutations, (exon 19 deletions or exon 21 L858R mutations), as detected by an FDA-approved test. The approval is based on results from the Phase III FLAURA trial, which were presented at the European Society of Medical Oncology 2017 Congress and published in the New England Journal of Medicine.
Dave Fredrickson, Executive Vice President, Head of the Oncology Business Unit at AstraZeneca, said: "Today's FDA approval of Tagrisso in the 1st-line setting is an exciting milestone for patients and our company. Tagrisso delivered unprecedented median progression-free survival data across all pre-specified patient subgroups, including patients with or without CNS metastases, and could prolong the lives of more patients without their tumours growing or spreading."
Dr. Suresh S. Ramalingam, Principal Investigator of the FLAURA trial, from Winship Cancer Institute of Emory University, Atlanta, said: "The approval of osimertinib in the 1st-line setting represents a major advance in the treatment of patients with EGFR mutations and a significant change in the treatment paradigm. Osimertinib provides robust improvements in progression-free survival with no unexpected safety signals compared to the previous generation of EGFR inhibitors."
The FLAURA trial compared Tagrisso to current 1st-line EGFR tyrosine kinase inhibitors (TKIs), erlotinib or gefitinib, in previously-untreated patients with locally-advanced or metastatic EGFR-mutated (EGFRm) NSCLC. Tagrisso met the primary endpoint of progression-free survival (PFS) (see table below). PFS results with Tagrisso were consistent across all pre-specified patient subgroups, including in patients with or without central nervous system (CNS) metastases. Overall survival data were not mature at the time of the final PFS analysis.
FLAURA Efficacy Results According to Investigator Assessment
Tagrisso

(N=279)

EGFR-TKI

(gefitinib or erlotinib)

(N=277)

Progression-Free Survival (PFS)
Median PFS

(95% confidence interval [CI])

18.9 months

(15.2, 21.4)

10.2 months

(9.6, 11.1)

Hazard Ratio (95% CI)
0.46 (0.37, 0.57)
P-value
P < 0.0001
Objective Response Rate (ORR)*
ORR

(95% CI)

77%

(71, 82)

69%

(63, 74)

Complete response
2%
1%
Partial response
75%
68%
Duration of Response (DoR)*
Median DoR

(95% CI)

17.6 months

(13.8, 22.0)

9.6 months

(8.3, 11.1)
*Confirmed responses
Safety data for Tagrisso in the FLAURA trial were in line with those observed in prior clinical trials. Tagrisso was generally well tolerated, with Grade 3 or higher adverse events (AEs) occurring in 34% of patients taking TAGRISSO and 45% in the comparator arm. The most common adverse reactions (≥20%) in patients treated with Tagrisso were diarrhoea (58%), rash (58%), dry skin (36%), nail toxicity (35%), stomatitis (29%), fatigue (21%) and decreased appetite (20%).
In the US, Tagrisso is already approved for the 2nd-line treatment of patients with metastatic EGFRm NSCLC, whose disease has progressed on or after a 1st-line EGFR-TKI therapy and who have developed the secondary T790M mutation, as detected by an FDA-approved test. In 2017, Tagrisso was granted Breakthrough Therapy and Priority Reviewdesignations by the US FDA in the 1st-line treatment setting. Tagrisso is under regulatory review in the European Union and Japan for use in the 1st-line treatment setting with regulatory decisions anticipated in the second half of 2018.
Tagrisso received its first approval for 1st-line use based on the FLAURA data in Brazil in patients with metastatic EGFRm NSCLC on April 16, 2018