RITUXAN HYCELA: THE SAME ANTIBODY AS RITUXAN® (rituximab), DELIVERED SUBCUTANEOUSLY WITH HYALURONIDASE HUMAN IN 5-7 MINUTES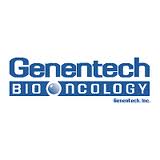 FLASCO
April 25, 2018
Uncategorized
No responses
All patients must first receive at least one full dose of RITUXAN (rituximab) without experiencing severe adverse reactions before starting treatment with RITUXAN HYCELA due to the higher risk of hypersensitivity and other acute reactions during the first infusion
Beginning therapy with RITUXAN allows management of hypersensitivity and other administration reactions by slowing or stopping the intravenous infusion
If patients are not able to receive one full dose of RITUXAN, they should continue subsequent cycles with RITUXAN and not switch to RITUXAN HYCELA until a full RITUXAN dose is successfully administered
Inject RITUXAN HYCELA into the subcutaneous tissue of the abdomen over approximately 5-7 minutes
RITUXAN HYCELA should only be administered by a healthcare professional with appropriate medical support to manage severe reactions that can be fatal if they occur
Never inject RITUXAN HYCELA into areas where the skin is red, bruised, tender, hard, or areas where there are moles or scars
No data are available on performing the injection at other sites of the body
If administration of RITUXAN HYCELA is interrupted, continue administering at the same site or at a different site, but restricted to the abdomen
During treatment with RITUXAN HYCELA, do not administer other medications for subcutaneous use at the same sites as RITUXAN HYCELA
The injection should be interrupted immediately when observing signs of a severe reaction and aggressive symptomatic treatment should be initiated
Observe patients for at least 15 minutes following RITUXAN HYCELA administration
Closely monitor the following patients: those with pre-existing cardiac or pulmonary conditions, those who experienced prior cardiopulmonary adverse reactions, and those with high numbers of circulating malignant cells (≥25,000/mm3)
A longer observation period may be appropriate in patients with an increased risk of hypersensitivity reactions
Visit https://www.rituxanhycela.com/hcp to learn more
Download the Full Prescribing Information
IMPORTANT SAFETY INFORMATION
WARNING AND PRECAUTIONS
Severe Mucocutaneous Reactions
Mucocutaneous reactions, some with fatal outcome, can occur in patients treated with rituximab-containing products, including RITUXAN HYCELA. These reactions include paraneoplastic pemphigus, Stevens-Johnson syndrome, lichenoid dermatitis, vesiculobullous dermatitis, and toxic epidermal necrolysis
Discontinue RITUXAN HYCELA in patients who experience a severe mucocutaneous reaction. The safety of re-administration of a rituximab-containing product, including RITUXAN HYCELA, to patients with severe mucocutaneous reactions has not been determined
Hepatitis B Virus Reactivation
Hepatitis B virus (HBV) reactivation, in some cases resulting in fulminant hepatitis, hepatic failure, and death, can occur in patients treated with CD20-directed cytolytic antibodies, including rituximab-containing products
HBV reactivation is defined as an abrupt increase in HBV replication manifesting as a rapid increase in serum HBV DNA levels or detection of HBsAg in a person who was previously HBsAg negative and anti-HBc positive. Reactivation of HBV replication is often followed by hepatitis, i.e., increase in transaminase levels. In severe cases, increase in bilirubin levels, liver failure, and death can occur
Screen all patients for HBV infection by measuring HBsAg and anti-HBc before initiating treatment with a rituximab-containing product. For patients who show evidence of prior hepatitis B infection (HBsAg positive [regardless of antibody status] or HBsAg negative but anti-HBc positive), consult with physicians with expertise in managing hepatitis B regarding monitoring and consideration for HBV antiviral therapy before and/or during treatment with a rituximab-containing product. Monitor patients with evidence of current or prior HBV infection for clinical and laboratory signs of hepatitis or HBV reactivation during and for several months following RITUXAN HYCELA. HBV reactivation has been reported up to 24 months following completion of therapy containing rituximab
In patients who develop reactivation of HBV while on RITUXAN HYCELA, immediately discontinue treatment and any concomitant chemotherapy, and institute appropriate treatment. Insufficient data exist regarding the safety of resuming RITUXAN HYCELA treatment in patients who develop HBV reactivation. Resumption of RITUXAN HYCELA treatment in patients whose HBV reactivation resolves should be discussed with physicians with expertise in managing HBV
Progressive Multifocal Leukoencephalopathy (PML)
JC virus infection resulting in PML and death has been observed in patients receiving rituximab-containing products, including RITUXAN HYCELA
Consider the diagnosis of PML in any patient presenting with new-onset neurologic manifestations. Evaluation of PML includes, but is not limited to, consultation with a neurologist, brain MRI, and lumbar puncture
Discontinue RITUXAN HYCELA and consider discontinuation or reduction of any concomitant chemotherapy or immunosuppressive therapy in patients who develop PML
Hypersensitivity and Other Administration Reactions
Systemic Reactions
Patients must receive at least one full dose of RITUXAN before receiving RITUXAN HYCELA due to the higher risk of hypersensitivity and other acute reactions during the first infusion. Beginning therapy with RITUXAN allows management of hypersensitivity and other administration reactions by slowing or stopping the intravenous infusion
Rituximab-containing products, including RITUXAN HYCELA, are associated with hypersensitivity and other administration reactions, which may be related to release of cytokines and/or other chemical mediators. Cytokine release syndrome may be clinically indistinguishable from acute hypersensitivity reactions. This set of reactions which includes syndrome of cytokine release, tumor lysis syndrome, and anaphylactic and hypersensitivity reactions are described below. They are not specifically related to the route of administration of a rituximab-containing product
Severe infusion-related reactions with fatal outcome have been reported with the use of RITUXAN, with an onset ranging within 30 minutes to 2 hours after starting the first intravenous infusion. They were characterized by pulmonary events in addition to fever, chills, rigors, hypotension, urticaria, angioedema, and other symptoms. Anaphylactic and other hypersensitivity reactions can also occur. In contrast to cytokine release syndrome, true hypersensitivity reactions typically occur within minutes after starting infusion
Severe cytokine release syndrome is characterized by severe dyspnea, often associated by bronchospasm and hypoxia, in addition to fever, chills, rigors, urticaria, and angioedema. This syndrome may be associated with acute respiratory failure and death. Cytokine release syndrome may occur within 1-2 hours of initiating the infusion. Patients with a history of pulmonary insufficiency or those with pulmonary tumor infiltration may be at a greater risk of poor outcome. Rituximab product administration should be interrupted immediately and aggressive symptomatic treatment initiated
During RITUXAN HYCELA administration, the injection should be interrupted immediately when observing signs of a severe reaction and aggressive symptomatic treatment should be initiated. Closely monitor the following patients: those with pre-existing cardiac or pulmonary conditions, those who experienced prior cardiopulmonary adverse reactions, and those with high numbers of circulating malignant cells (≥25,000/mm3)
Premedicate patients with an antihistamine and acetaminophen prior to each administration of RITUXAN HYCELA. Premedication with glucocorticoids should also be considered. Observe patients for at least 15 minutes following RITUXAN HYCELA. A longer period may be appropriate in patients with an increased risk of hypersensitivity reactions
Local Cutaneous Reactions
Local cutaneous reactions, including injection site reactions, have been reported in patients receiving RITUXAN HYCELA. Symptoms included pain, swelling, induration, hemorrhage, erythema, pruritus, and rash. Some local cutaneous reactions occurred more than 24 hours after RITUXAN HYCELA administration. The incidence of local cutaneous reactions following administration of RITUXAN HYCELA was 16%. Reactions were mild or moderate and resolved without any specific treatment. Local cutaneous reactions of any Grade were most common during the first RITUXAN HYCELA cycle (Cycle 2: 5%), with the incidence decreasing with subsequent injections
Tumor Lysis Syndrome (TLS)
TLS can occur within 12-24 hours after administration of a rituximab-containing product, including RITUXAN HYCELA
A high number of circulating malignant cells (≥25,000/mm3) or high tumor burden confers a greater risk of TLS. Administer aggressive intravenous hydration and anti-hyperuricemic therapy in patients at high risk for TLS. Correct electrolyte abnormalities, monitor renal function and fluid balance, and administer supportive care, including dialysis, as indicated
Infections
Serious, including fatal, bacterial, fungal, and new or reactivated viral infections can occur during and following the completion of therapy with rituximab-containing products, including RITUXAN HYCELA. The incidence of infections with RITUXAN HYCELA vs. RITUXAN was 56% and 49% respectively in patients with CLL, and 46% and 41% respectively in patients with FL/DLBCL in combination with chemotherapy. Infections have been reported in some patients with prolonged hypogammaglobulinemia (defined as hypogammaglobulinemia >11 months after rituximab exposure)
New or reactivated viral infections included cytomegalovirus, herpes simplex virus, parvovirus B19, varicella zoster virus, West Nile virus, and hepatitis B and C. Discontinue RITUXAN HYCELA for serious infections and institute appropriate anti-infective therapy
Cardiovascular Adverse Reactions
Cardiac adverse reactions, including ventricular fibrillation, myocardial infarction, and cardiogenic shock, may occur with rituximab-containing products, including RITUXAN HYCELA
Discontinue RITUXAN HYCELA for serious or life-threatening cardiac arrhythmias. Perform cardiac monitoring during and after all administrations of RITUXAN HYCELA for patients who develop clinically significant arrhythmias, or who have a history of arrhythmia or angina
Renal Toxicity
Severe, including fatal, renal toxicity can occur after administration of rituximab-containing products, including RITUXAN HYCELA. Renal toxicity has occurred in patients who experience tumor lysis syndrome and in patients with administered concomitant cisplatin therapy during clinical trials. The combination of cisplatin and RITUXAN HYCELA is not an approved treatment regimen. Monitor closely for signs of renal failure and discontinue RITUXAN HYCELA in patients with a rising serum creatinine or oliguria
Bowel Obstruction and Perforation
Abdominal pain, bowel obstruction, and perforation, in some cases leading to death, can occur in patients receiving rituximab-containing products, including RITUXAN HYCELA, in combination with chemotherapy. In postmarketing reports, the mean time to documented gastrointestinal perforation was 6 (range 1-77) days. Evaluate if symptoms of obstruction such as abdominal pain or repeated vomiting occur
Immunization
The safety of immunization with live viral vaccines following rituximab-containing products, including RITUXAN HYCELA, has not been studied and vaccination with live virus vaccines is not recommended before or during treatment
Embryo-Fetal Toxicity
Based on human data, rituximab-containing products can cause fetal harm due to B-cell lymphocytopenia in infants exposed to rituximab in-utero. Advise pregnant women of the risk to a fetus. Females of childbearing potential should use effective contraception while receiving RITUXAN HYCELA and for 12 months following the last dose of rituximab-containing products, including RITUXAN HYCELA
ADVERSE REACTIONS
The most common adverse reactions (≥20%) of RITUXAN HYCELA observed in patients with FL in SABRINA were: infections, neutropenia, nausea, constipation, cough, and fatigue
The most common adverse reactions (≥20%) of RITUXAN HYCELA observed in patients with DLBCL in MabEASE were: infections, neutropenia, alopecia, nausea, and anemia
The most common adverse reactions (≥20%) of RITUXAN HYCELA observed in patients with CLL in part 2 of SAWYER were: infections, neutropenia, nausea, thrombocytopenia, pyrexia, vomiting, and injection site erythema
With the exception of local cutaneous reactions, the incidence and profile of adverse reactions reported for RITUXAN HYCELA were comparable with those for RITUXAN. The overall incidence of adverse reactions for RITUXAN plus chemotherapy vs. RITUXAN HYCELA plus chemotherapy for FL/DLBCL was 93% vs. 95% (BSA ≤ 1.73 m2), 89% vs. 93% (1.73 < BSA ≤ 1.92 m2), and 94% vs. 94% (BSA > 1.92 m2). The overall incidence of adverse reactions for RITUXAN vs. RITUXAN HYCELA in CLL was 89% vs. 100% (BSA ≤ 1.81 m2), 97% vs. 88% (1.82 < BSA ≤ 1.99 m2), and 88% vs. 93% (BSA > 2.00 m2)
PREGNANCY AND LACTATION
Based on human data, rituximab-containing products can cause adverse developmental outcomes including B-cell lymphocytopenia in infants exposed to rituximab in-utero. There are no available data on RITUXAN HYCELA use in pregnant women to inform a drug-associated risk of major birth defects and miscarriage. Advise pregnant women of the risk to a fetus
There are no data on the presence of rituximab or hyaluronidase human in human milk, the effect on the breastfed infant, or the effect on milk production. Advise lactating women not to breastfeed during treatment and for at least 6 months after the last dose of RITUXAN HYCELA due to the potential for serious adverse reactions in breastfed infants
Please see the full Prescribing Information, including BOXED WARNINGS and Medication Guide for additional Important Safety Information.
Attention Healthcare Provider: Provide Medication Guide to patient prior to RITUXAN HYCELA treatment.
You may report side effects to the FDA at (800) FDA-1088 or www.fda.gov/medwatch. You may also report side effects to Genentech at (888) 835-2555.