NCCN has published updates to the NCCN Guidelines® for Small Cell Lung Cancer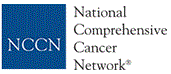 FLASCO
September 22, 2016
Uncategorized
No responses
NCCN has published updates to the NCCN Clinical Practice Guidelines in Oncology (NCCN Guidelines®) for Small Cell Lung Cancer. These NCCN Guidelines® are currently available as Version 2.2017.
The discussion section has been updated to reflect the changes in the algorithm.
*For your reference, the previous update (Version 1.2017) to the NCCN Guidelines for Small Cell Lung Cancer, published on August 8, 2016, is available at the following link: https://www.nccn.org/professionals/physician_gls/pdf/sclc.pdf
For the complete updated versions of the NCCN Guidelines, NCCN Guidelines with NCCN Evidence Blocks™, the NCCN Drugs & Biologics Compendium (NCCN Compendium®), the NCCN Chemotherapy Order Templates (NCCN Templates®), and the NCCN Imaging Appropriate Use Criteria (NCCN Imaging AUC™), please visit NCCN.org.
To access the NCCN Biomarkers Compendium®, please visit NCCN.org/biomarkers.
To view the NCCN Guidelines for Patients®, please visit NCCN.org/patients.
Free NCCN Guidelines apps for iPhone, iPad, and Android devices are now available! Visit NCCN.org/apps.