FDA Approves New Treatment for Women with Advanced Ovarian Cancer After Initial Surgery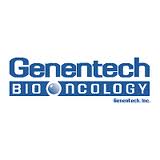 FLASCO
June 14, 2018
Uncategorized
No responses
Today, the FDA granted approval to Avastin in combination with chemotherapy, followed by Avastin alone, for the treatment of women with advanced (stage III or IV) ovarian cancer after initial surgery. The Genentech press release including Important Safety Information is linked here.
This approval marks an important milestone in ovarian cancer, as this is the first medicine, other than chemotherapy, approved for women with this advanced form of the disease after initial surgery. About 80% of ovarian cancer cases are found in an advanced stage and the disease causes more deaths than any other gynecological cancer in the U.S. In 2018 alone, more than 22,000 women will be diagnosed with ovarian cancer in the U.S. and about 14,000 will die.
With today's approval, Avastin is now approved in the U.S. for ten distinct uses across six different types of cancer – including four gynecologic oncology indications in four years.