FDA Approves Genentech's Tecentriq in Combination with Chemotherapy for the Initial Treatment of People with Extensive-Stage Small Cell Lung Cancer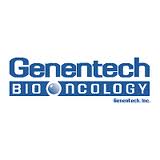 Katrina Williams
March 22, 2019
Uncategorized
No responses
The FDA approved Tecentriq (atezolizumab), in combination with carboplatin and etoposide (chemotherapy), for the initial (first-line) treatment of adults with extensive-stage small lung cancer (ES-SCLC). It is the first new initial treatment option approved by the FDA for people with ES-SCLC in more than 20 years. The Genentech press release including Important Safety Information is linked here, and a statement issued by the FDA about the approval is linked here.
This approval is important news for a number of reasons:
Tecentriq in combination with chemotherapy is the first and only cancer immunotherapy approved for the initial treatment of ES-SCLC, a difficult-to-treat form of disease.
The approval is based on results from the Phase III IMpower133 study, which showed that Tecentriq in combination with chemotherapy helped people live significantly longer compared to chemotherapy alone.
SCLC accounts for approximately 13 percent of all lung cancers. The majority (approximately 70 percent) of people with the disease are diagnosed with ES-SCLC.
To learn more about our perspective on important topics in lung cancer and immunotherapy, visit the Genentech cancer immunotherapy and lung cancer topics pages.