FDA approves first targeted therapy to treat patients with painful complication of sickle cell disease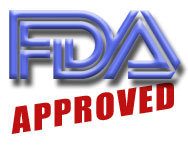 Katrina Williams
November 15, 2019
Uncategorized
No responses
Today, the U.S. Food and Drug Administration approved Adakveo (crizanlizumab-tmca), a treatment to reduce the frequency of vaso-occlusive crisis – a common and painful complication of sickle cell disease that occurs when blood circulation is obstructed by sickled red blood cells – for patients age 16 years and older.
Common side effects for patients taking Adakveo were back pain, nausea, pyrexia (fever) and arthralgia (joint pain). Health care professionals are advised to monitor patients for infusion-related reactions and to discontinue Adakveo for severe reactions. Patients who receive Adakveo should be monitored for interference with automated platelet counts or platelet clumping (platelet counts reported may be much lower than the actual count in the blood). Health care professionals are advised to run tests as soon as possible or use citrate tubes (a practice to avoid platelet activation).
For more information, please visit: Adakveo.