Save the date!
Meeting Announcement
Agenda
Exhibitors
Continuing Education
Accreditation and Credit Statements

In support of improving patient care, the Medical Educator Consortium is jointly accredited by the Accreditation Council for Continuing Medical Education (ACCME), the Accreditation Council for Pharmacy Education (ACPE), and the American Nurses Credentialing Center (ANCC), to provide continuing education for the healthcare team.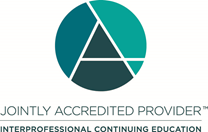 Physician – The Medical Educator Consortium designates this live activity for a maximum of (FLASCO has applied for credits) AMA PRA Category 1 Credit(s)™. Physicians should claim only the credit commensurate with the extent of their participation in the activity.
Nursing – The Medical Educator Consortium designates this activity for (FLASCO has applied for credits) contact hours. Pharmacotherapy contact hours for Advance Practice Registered Nurses will be designated on your certificate.
Pharmacist – This Application based activity has been approved for (FLASCO has applied for credits) contact hours (CEUs) by the Medical Educator Consortium. The Universal Activity Number for this program is JA4008179-9999-19-003-L01-P.  Your CE credits will be electronically submitted to CPE Monitor® within 60 days upon successful completion of the activity.
Physician Assistant – NCCPA accepts AMA PRA Category 1 Credit™ from organizations accredited by ACCME or a recognized state medical society. PAs may claim a maximum of (FLASCO has applied for credits) Category 1 credits for completing this activity.
Disclosure Policy – The Medical Educator Consortium (MEC) adheres to the Joint Accreditation Criteria and ACCME Standards for Commercial Support, which requires everyone in a position of controlling the content of a CME/CE activity to disclose all relevant financial relationships with commercial interests related to the activity content.  MEC has implemented a mechanism to identify and resolve all conflicts of interest prior to the CME/CE activity being delivered to learners.  The source of all support from commercial interests will also be disclosed to learners prior to the beginning of the educational activity.  CME/CE activities must be balanced, independent of commercial bias, and designed to improve quality in health care. All recommendations involving clinical medicine must be based on evidence within the medical profession. 
Disclosure of Unlabeled Use – This educational activity may contain discussion of published and/or investigational uses of agents that are not indicated by the FDA. The planners of this activity do not recommend the use of any agent outside of the labeled indications. The opinions expressed in the educational activity are those of the faculty and do not necessarily represent the views of the planners. Please refer to the official prescribing information for each product for discussion of approved indications, contradictions, and warnings.
Disclaimer – Participants have an implied responsibility to use the newly acquired information to enhance patient outcomes and their own professional development. The information presented in this activity is not meant to serve as a guideline for patient management. Any procedures, medications, or other courses of diagnosis or treatment discussed or suggested in this activity should not be used by clinicians without evaluation of their patient's conditions and possible contradictions and/or dangers in use, review of any applicable manufacturer's product information, and comparison with recommendations of other authorities.
Poster Presentation
Invitation to Submit Abstracts for Publication & Poster Presentation
Poster Pres
entation time:
  Friday, November 8, 2019, 4:00-6:00 PM
Deadline to submit:

October 7, 2019
Submit by Email:

  

dorothy.green@flasco.org 
Click here for more information and submission form.
The Florida Society of Clinical Oncology (FLASCO) invites FLASCO members to submit abstracts detailing your research endeavors for presentation. The presenter/author may
submit their abstract to the FLASCO Executive Director, Dorothy Phillips (dorothy.green@flasco.org), to be forwarded to the FLASCO Ad Hoc Abstract Committee for review.
Abstracts of superior quality will be selected by the FLASCO Ad Hoc Abstract Committee for presentation and for publication on the FLASCO website. The FLASCO Committee strongly
encourages the submission of abstracts on research directly influencing the cancer health and outcomes of Floridians. Abstracts and case studies that have been submitted and presented previously are acceptable.  Abstracts will be judged solely on the data submitted. Statements such as "further data will be presented" are strongly discouraged and will decrease the likelihood that the abstract will be selected for presentation. Notification regarding acceptance or rejection of abstracts will be sent by email to the Approved Presenter.
POSTER SESSIONS
Selected abstracts will be displayed on poster boards for the entire duration of the meeting. First Authors should be available at their poster during the Official Poster Session. First Authors
should be available during breaks and other designated times during the meeting to answer questions from meeting attendees. First Authors of abstracts selected for the Poster Session will
be invited to submit a PowerPoint presentation of their posters to be posted on the FLASCO website.
POSTER GUIDELINES
*Commercial Bias/Marketing Restrictions – FLASCO is committed to minimizing commercial bias in poster presentations and handouts. Poster presentations and handouts should not contain any of the following: commercial logos, company names, brand, or proprietary drug names. Any questions related to potential conflicts must be directed to the FLASCO Executive Director.
*Size Limitations – No larger than 36 inches high and 48 inches wide. DO NOT exceed size. The poster should be made on one sheet (rollup). Do NOT mount illustrations on heavy cardboard because they may be difficult to keep in position on the poster board.
*Second Showings – Abstracts that have been submitted and presented previously are acceptable.
*Abstract Suggested Topics
 Clinical Trials
 Nursing Care
 Palliative Care
 Business/Administrative issues
 Quality Improvement Projects
 Best Practice Projects
 Patient and Survivor issues
 Case Studies
*Abstract Title – The title of your abstract should be written in sentence case, capitalizing only the first letter of the first word of the title and any proper nouns or acronyms. Do not refer to study results or conclusions in the title; it should objectively describe the study.
*Abstract Format Instructions
 The total word count for a single abstract submission is 350.
 Type all abstracts in English
 Abstract format should be in the following format
o First line Title
o Second line authors and affiliations
o Subsequent lines: Introduction/Hypothesis/Context, Methods/Design, Results, and Conclusion
 Sign and date the Copyright/Permission to print form.
 Submit electronically via email dorothy.green@flasco.org
 First author will receive email verification of receipt and acceptance.
*RESPONSIBILITIES OF THE FIRST AUTHOR
The First Author Must
 Verify that all coauthors are aware of the contents of the abstract and support its data.
 Agree to be present during the scheduled time of a Poster Session
 Adhere to the FLASCO conflict of interest policy
*Onsite Instructions
 Please plan to be onsite to hang your poster approximately 30 minutes before the poster session begins.
 FLASCO dress code standard is business attire.
 Pushpins and a board will be provided by FLASCO. You will NOT be allowed to use glue, tape, paint, or staples on the poster boards.
 Supporting documents for your poster presentation is approved for distribution, at your discretion.
 Remove your poster at the end of the meeting or requested time.
Hotel
Gallery