The Centers for Medicare & Medicaid Services (CMS) has assigned a permanent J-code for TECENTRIQ® (atezolizumab)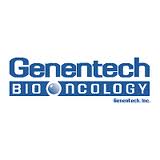 FLASCO
December 1, 2017
Uncategorized
No responses
Genentech BioOncology is pleased to inform you that the Centers for Medicare & Medicaid Services (CMS) has assigned a permanent J-code for TECENTRIQ® (atezolizumab).
The permanent J-code for TECENTRIQ is J9022 (injection, atezolizumab, 10 mg). The J-code goes into effect on January 1, 2018.  Please check with your payers to verify codes and special billing requirements. Also, please be sure to prepare your systems as appropriate for the introduction of this new permanent J-code.
The TECENTRIQ J-code Announcement Flash Card, attached to this email, details the permanent J-code for TECENTRIQ. We encourage you to post this by your desk for quick reference and forward to your billing department.
Please feel free to contact Genentech Access Solutions for TECENTRIQ at (888) 249-4918 Monday through Friday, 6 a.m.-5 p.m. PT, or visit Genentech-Access.com/TECENTRIQ for more information.