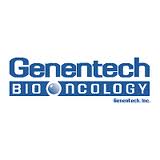 FLASCO
December 4, 2017
Uncategorized
No responses
Genentech, the American Cancer Society, Stand Up To Cancer and Rally Health launched a new public health initiative called Cancer Screen Week, December 4-8, 2017. A multimedia press release on this announcement can be found here.
According to the American Cancer Society, screening significantly increases the chances of detecting certain cancers early, when they are most likely to be treated successfully.
Individuals can visit http://www.GetScreenedNow.org to take the pledge to get screened and receive a personalized list of recommended screenings, plus a list of simple actions they can take to help lower their risk for certain types of cancers. People who take the pledge are urged to encourage their family and friends to take the pledge as well.
Employers and providers can visit www.CancerScreenWeek.org to find turnkey, customizable campaign materials they can use to promote cancer screenings among their employee and patient populations.
Governors from 12 states, including Florida, have signed proclamations to make the first week of December Cancer Screen Week and will encourage Americans to talk to their doctor and get their recommended cancer screenings.