ASH 2018 News From Genentech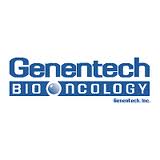 FLASCO
December 14, 2018
Uncategorized
No responses
This year at the American Society of Hematology (ASH) Annual Meeting, Genentech presented data for ten medicines in more than 70 abstracts, including 25 oral presentations [press release].
Highlighted data included new data from three Venclexta® (venetoclax) combination studies demonstrating deep responses in chronic lymphocytic leukemia and acute myeloid leukemia, two of the most common types of leukemia. Longer follow-up in both studies have shown deep responses and remission, supporting the basis of the Venclexta FDA approvals this year [press release].
For additional Genentech perspective, visit the Hematology hub on gene.com.